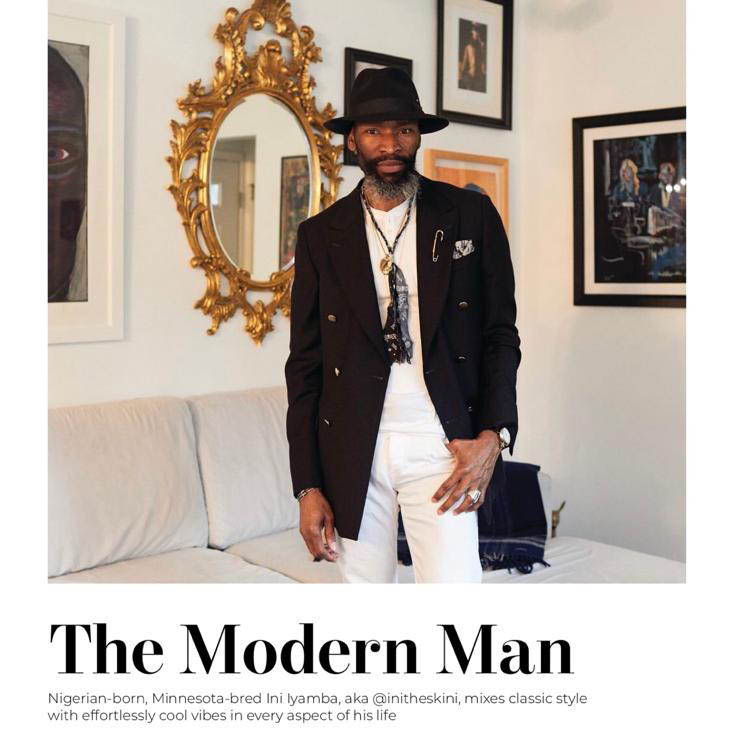 Meet Ini Iyamba, Our VP of Merchandising, Featured in Midwest Home.
Born and raised in Nigeria, Ini Iyamba moved to the United States in 1983 at the age of 10, ultimately settling in Minneapolis so his mother could attend graduate school. He went on to the University of Wisconsin-Madison, where he studied business before switching to a major in African American Studies.
Art, fashion, and social issues have played a significant role in Ini's life and work.
Ini describes his style as "classic with an edge". The edge not only refers to his fearlessness accessorizing (think necklaces, bracelets, lapel pins, and hats) but also the precise clip of his beard and crisp tailoring of his clothing. "Fit is everything" he says. "A good tailor is your best friend."
Keep following us to see new designs from Ini this fall.
To read the Midwest Home article see the link below.