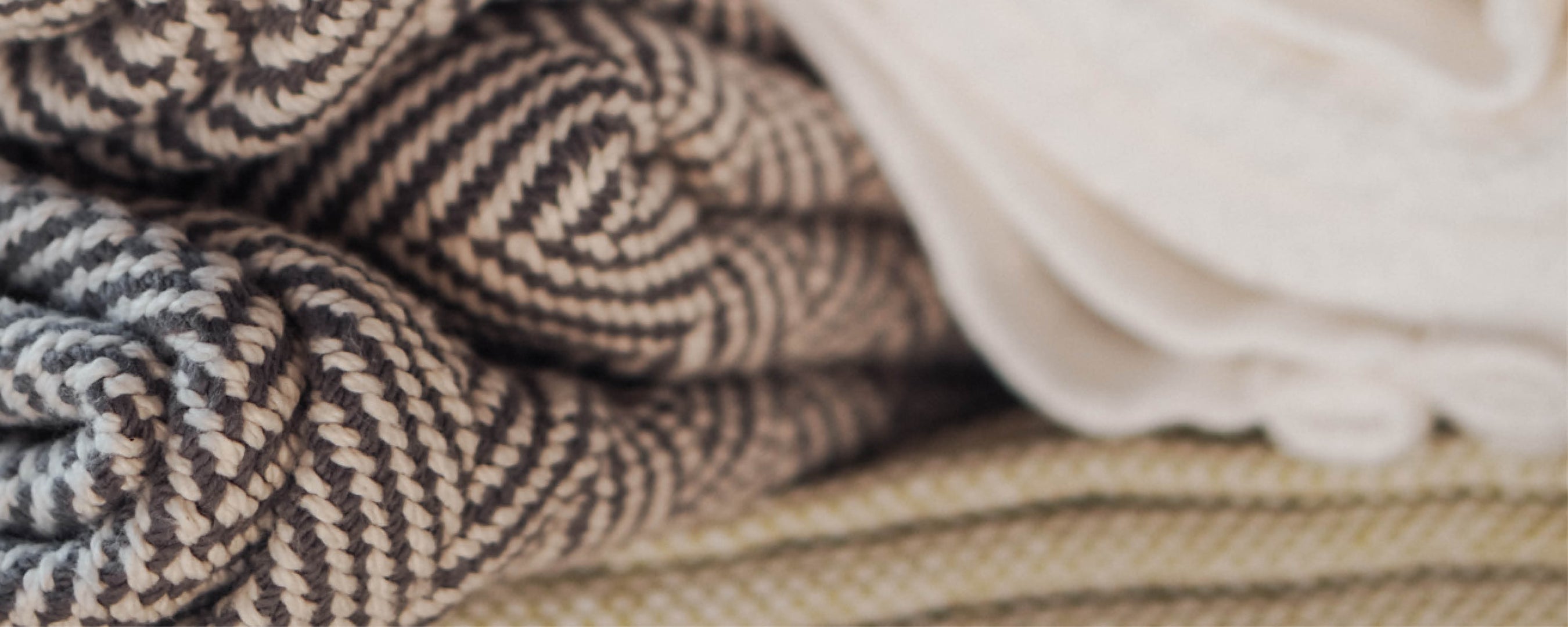 100% Cotton Bed Blankets
Cotton bed blankets are a popular choice for those who want a comfortable and luxurious sleeping experience. At Faribault Mill, we offer a range of premium quality cotton bed blankets that are perfect for anyone who wants to enjoy the benefits of sleeping with natural fibers.

We take great pride in crafting premium quality cotton bed blankets that are unlike any cotton you've felt before. We start at the source by sourcing only the finest, 100% USA cotton fibers, ensuring exceptional softness, durability, and longevity.

As a sustainable and renewable resource, cotton is an eco-friendly choice for your bedding, and with our collection of stylish patterns and colors you will not only elevate both your space and sleeping experience. You'll love the softness, breathability, and style that our cotton bed blankets bring to your home, and the peace of mind that comes with knowing you're investing in a quality product.