Tour The Mill
Every Friday and Saturday

11:00am and 1:00pm

$10.00 adults 18+ years | $5.00 children. 5+ and students

Please call for reservations (507)-412-5534
reservations encouraged

Group Tours available by appointment

Faribault Mill
1500 NW 2nd Ave
Faribault, MN 55021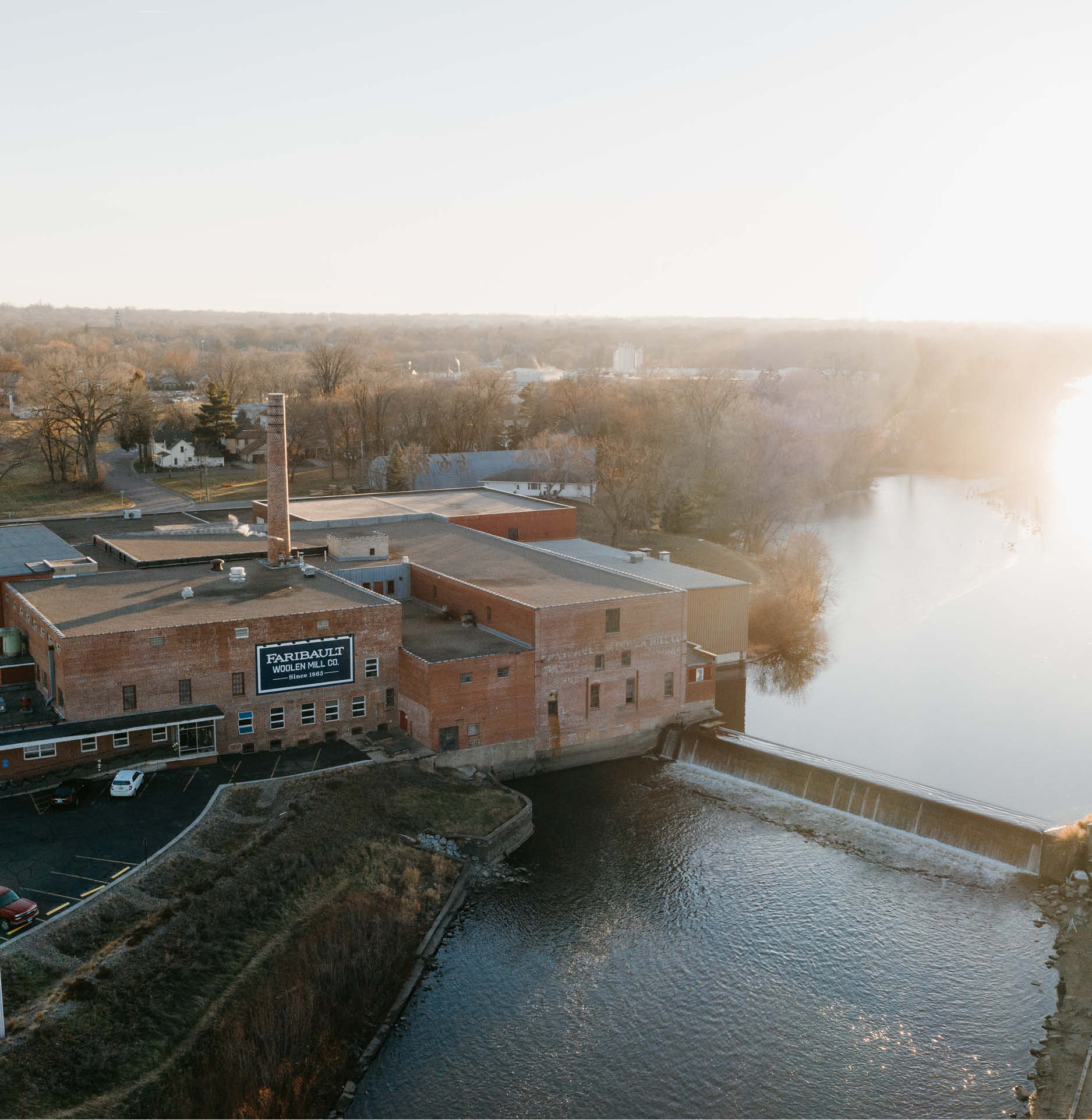 Our factory tour takes visitors on a journey through the entire wool manufacturing process, from the raw wool to the finished product. You'll see how we wash and card the wool, spin it into yarn, and weave it into our signature blankets and throws. Our skilled artisans will demonstrate the techniques they use to create the intricate patterns and designs that make our products so unique.

As you tour the mill, you'll learn about the history of the Faribault Mill and its importance to the local community. You'll also get a behind-the-scenes look at the machinery and tools used in the manufacturing process, and gain a deeper appreciation for the skill and craftsmanship that goes into each and every one of our products.

At the end of the tour, you'll have the opportunity to visit our retail store and take home your very own Faribault Mill blanket or throw. Our products make the perfect souvenir or gift for anyone who appreciates quality craftsmanship and beautiful design. If you're planning a trip to Minnesota, be sure to add the Faribault Mill factory tour to your itinerary. It's an experience you won't forget!