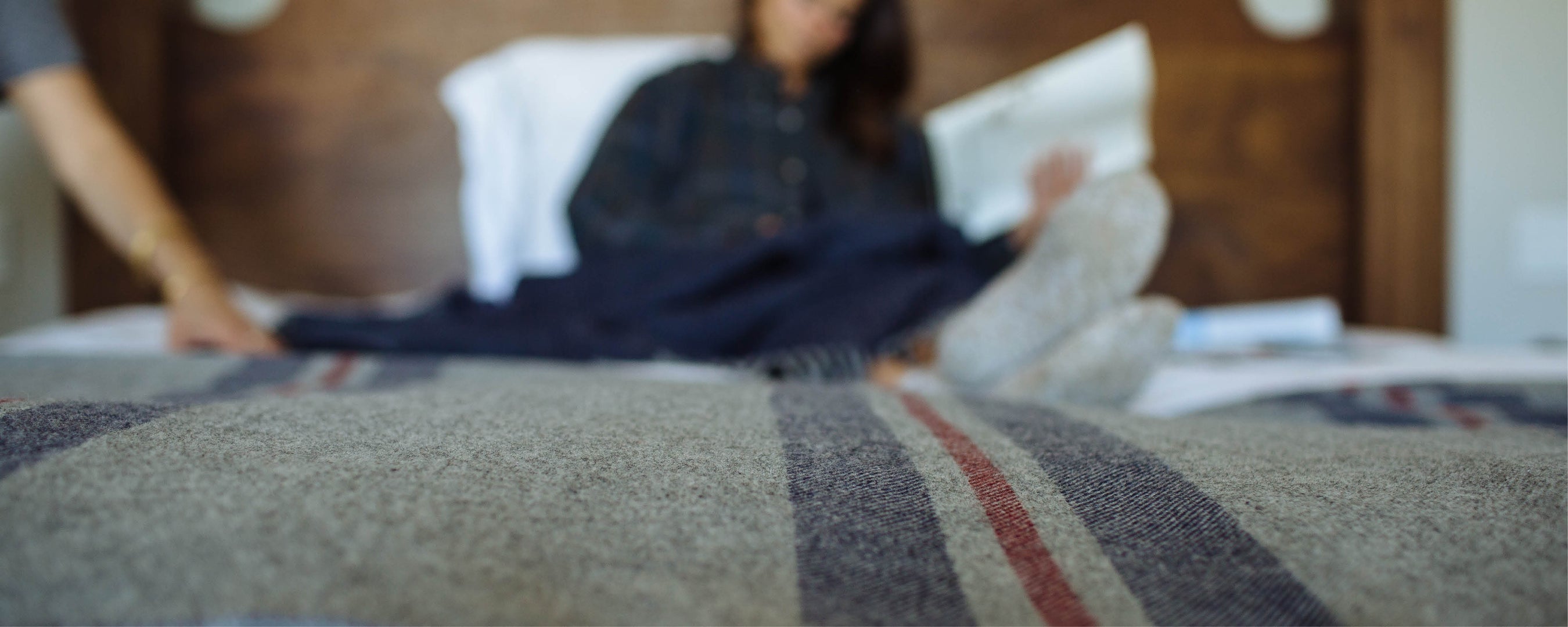 Wool Bed Blankets
Faribault Mill began crafting premium quality wool blankets in America in 1865. We've spent over 155 years perfecting our wool blankets, and our focus on craftsmanship and durability ensures that they will provide you comfort and warmth for years to come.

From sheep to sleep, we take our impact very seriously. Using the world's most sustainable fiber, we make a conscious effort to ensure that there is minimal impact on our planet throughout every step of our production process. Our beautiful products provide generations of comfort with the perfect balance of softness and warmth and support a better night's sleep by being naturally insulating, moisture-wicking, and hypoallergenic.

In addition to their practical benefits, our wool bed blankets are also made with unmatched attention to detail, ensuring that they are both beautiful and functional. We offer a range of colors and styles to suit any taste and decor, from classic solids to modern patterns. You spend 1/3 of your life in bed, invest with the best and experience the comfort, style, and quality that come with over 150 years of American craftsmanship.