Our Commitment to
Zero Waste
At Faribault Mill, we aim not to let anything go to waste. From raw wool to finished blankets, we take care in every step of the process to use and reuse any stray scraps. We are committed to sustainability and serving as a model for responsible American manufacturing.
We craft our products to perfection and inspect them closely to identify any flaws. Our first quality products have earned a reputation of incredible quality and longevity, often lasting generations.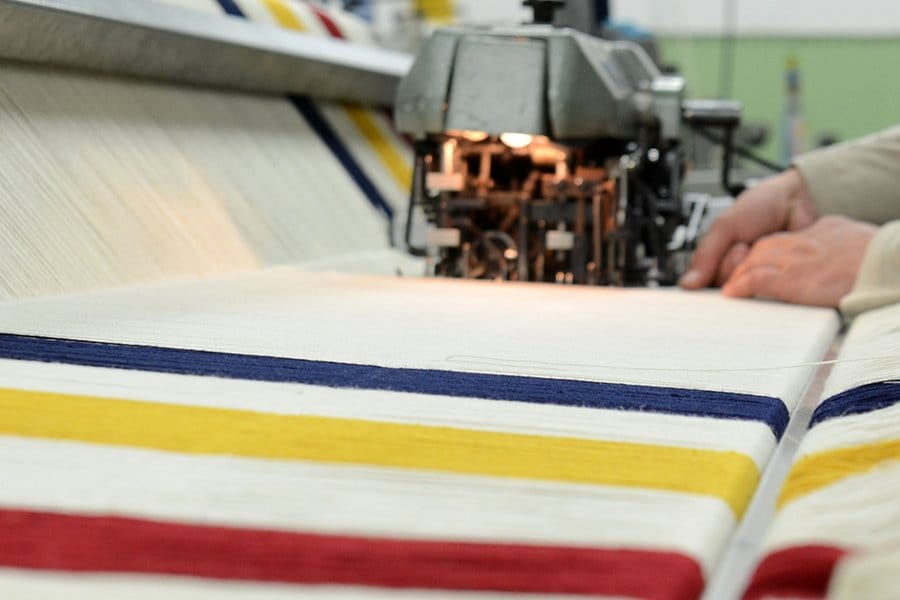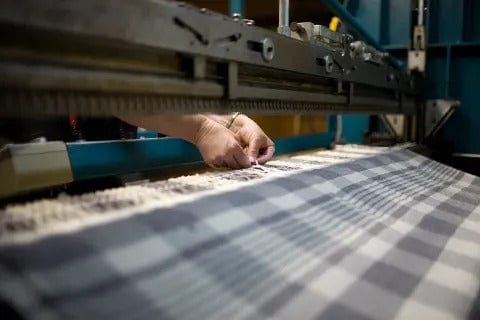 If an imperfection is found, we classify these products as "second quality" despite being made with the same exceptional care and quality as our firsts. These are marked accordingly and sold at a discount in our popular limited time "Factory Seconds Sales" both online & in-stores.  
As we cut and sew the woven fabric to create finished blankets, we end up with remnant fabric.
Make Small Products
Remnants are used to make small products like wine bags, reusable beverae sleeves, & tote bags.
Produce Recycled Yarn
Re-spun to create yarn we can use to weave blankets and throws like our Utility Throw.
Sell to Crafter's
We also sell our remnants in our Crafter's Sales online and in-stores. We love to see the creative ways people use our fabric to make something new.
Donate
We also donate our scrap wool and remnant fabric to a variety of organizations such as recycling companies and animal shelters.
We are proud of our efforts towards becoming zero waste and we continue to find new ways we can be sustainable in our manufacturing process