Is it a Herringbone? Is it a Chevron? It's far more than a Zig-Zag pattern!
Posted by FARIBAULT MILL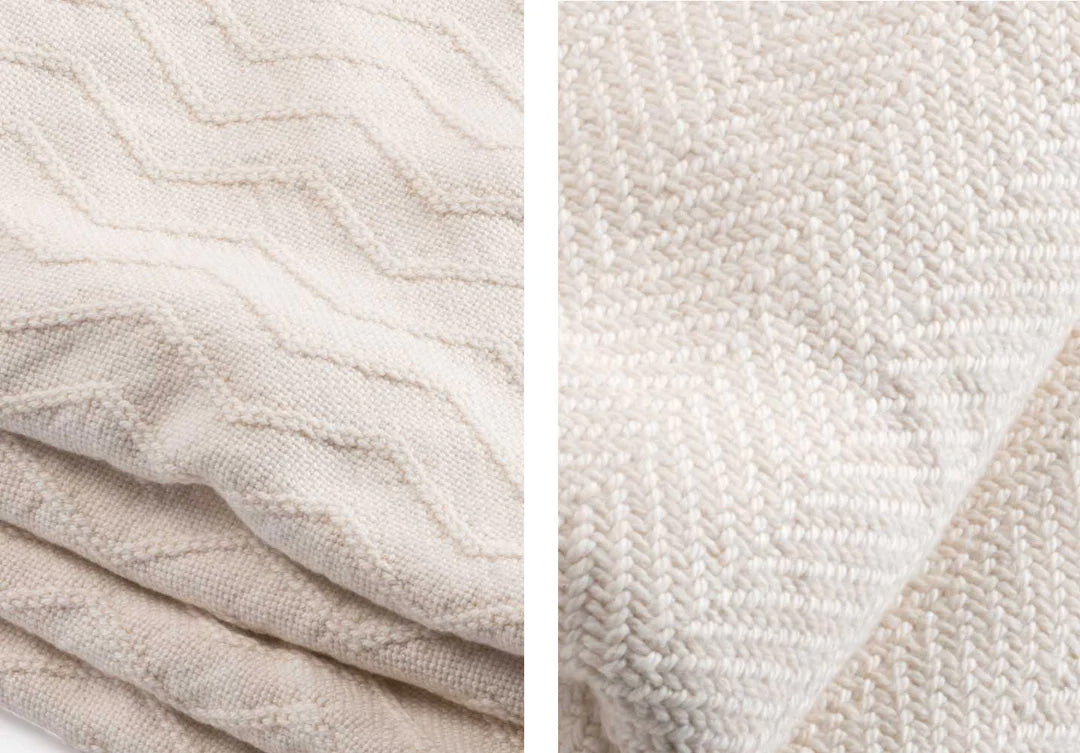 A Chevron is a modification of a Herringbone, though some might say a herringbone is a variation of a chevron, and that would be true too! These ubiquitous zig-zags have roots that date back to 1800 BC and after 3815 years of popularity it's no wonder they are thought of as being very closely related. There is evidence of these patterns dating even further back to North American Indian basketry. The Herringbone design is named for its resemblance to the skeleton of a Herring. That's right, a fish. It has Celtic roots dating back to 600 BC with the traditional use of the motif seen in wool tweeds from Ireland. Use of the herringbone can be traced back to Egyptian textiles, jewels of ancient kings and the patterns of paving stones used for Roman highways. This pattern has become part of our every day lives. At homes we have tiled shower walls, brick walkways, tufted carpets and parquet floors, all in herringbones patterns of varying materials and creative interpretations.
The use of the word Chevron first appears in the late 14th century. The origin is French (and Latin) and it is derived from the resemblance of the pattern to building rafters. The use of the Chevron in design is seen in Greece in the 1800's on ceramics, pottery and rock carving. The repeating carved molding in Byzantine architecture, also referred to in ancient text as a fret, is synonymous with the Chevron. The Art Deco movement and the emphasis on symmetry that it brought launched the chevron to the forefront, and now, it is a foundation for fashion in textile designing.
So what exactly is the difference between the two? It is simply the way the pattern reverses direction, meaning infinite possibility for creative design. Patterns of importance take a place in history and especially at Brahms Mount, the home of one of the very first woven cotton Herringbones and Chevrons, for Blankets and Throws. One of our founding patterns is a Herringbone. Our Throw with hand-twisted fringe is one our thickest, most graphic, and most colorful.
Our Herringbone Blanket Collection is beautifully understated in color choice and design scale. What's in a name? Look at our Chevron, Leno Chevron and Wave blankets. More interpretations of a pattern already at home in our minds, brought to life in your home by Brahms Mount!