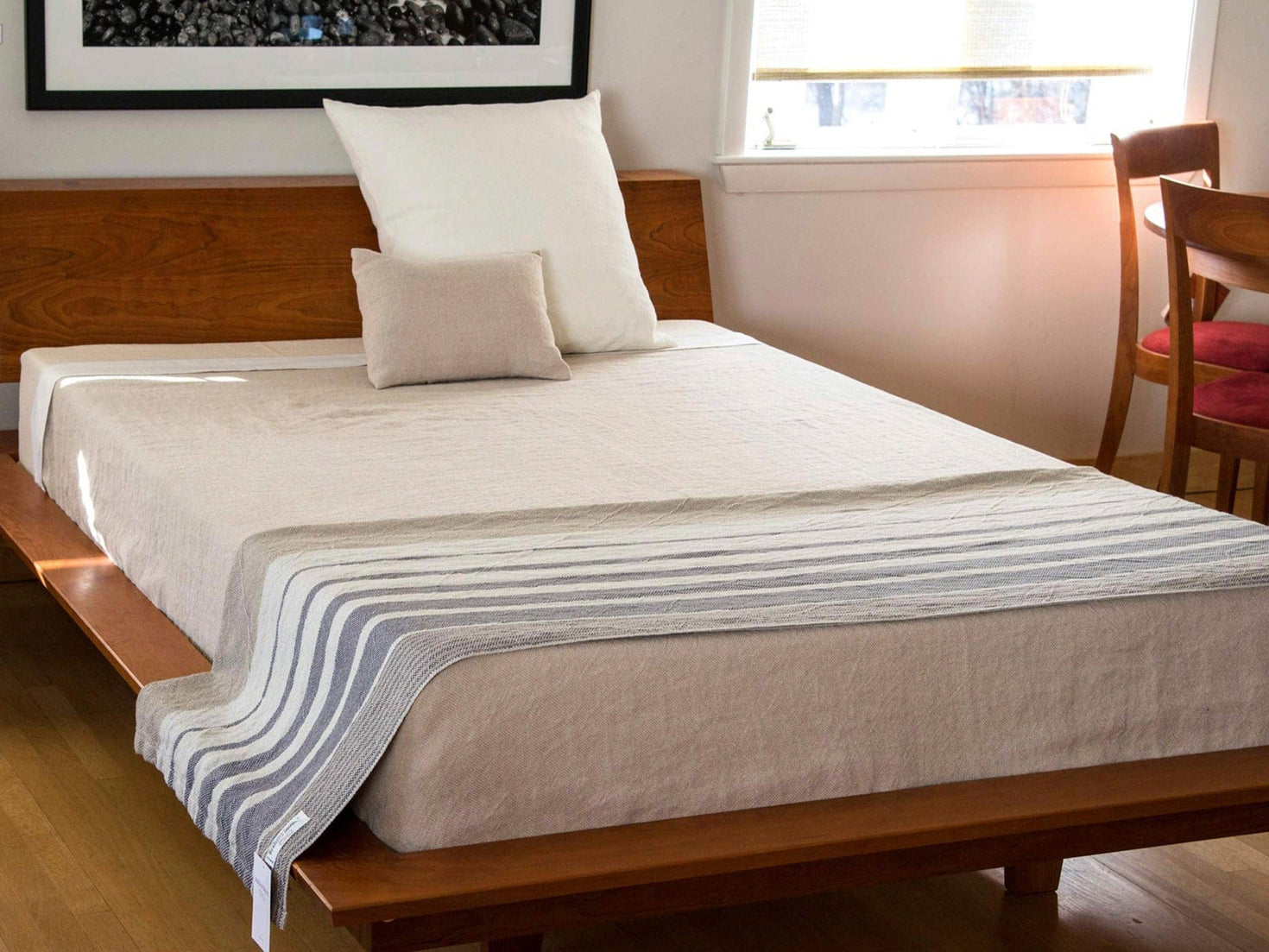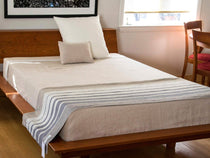 PRODUCT INFORMATION
Origin
Materials & Care
Size Guide
PRODUCT INFORMATION
Upholding its reputation as the most comfortable sleep experience, our flat, plain-weave linen blanket offers the classic good looks and comfort of pure linen. Cool on hot humid nights, warm and insulating in the winter, this heirloom-quality, antimicrobial layer develops more drape, character and softness over time.
Materials & Care
Made from 100% Linen
Wash separately in cold water on a short, gentle cycle, with as much water as possible to allow for movement.
Tumble dry on a low delicate setting. Do not overdry. Linen will become brittle if it is dried at high heat or it is dried on low heat for an extended period. Remove the product slightly damp from the dryer.
Size Guide
Twin 72" x 90" | Full 80" x 90" | Queen 90" x 90" | King 110" x 90"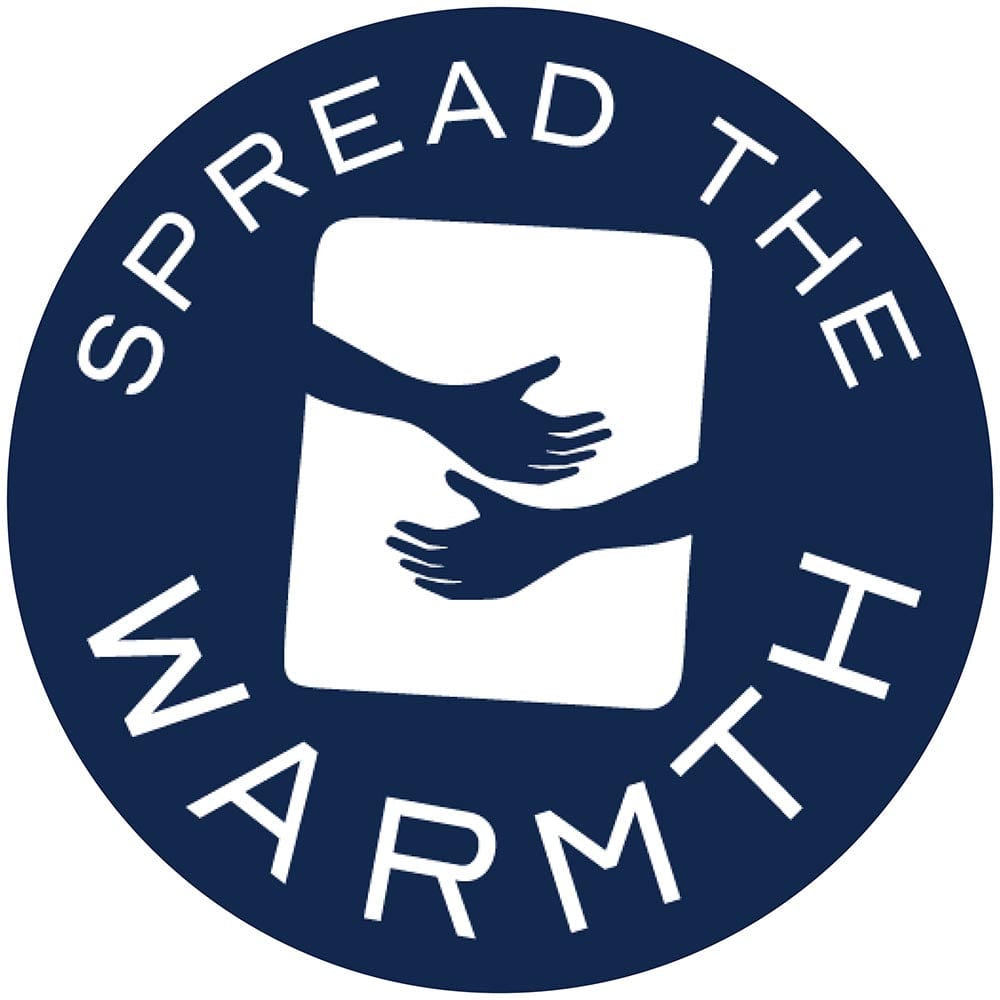 For every bed blanket sold, we will donate a blanket to nonprofits serving youth experiencing homelessness in cities across our country.