Best Size Blanket For A Platform Bed
Posted by FARIBAULT MILL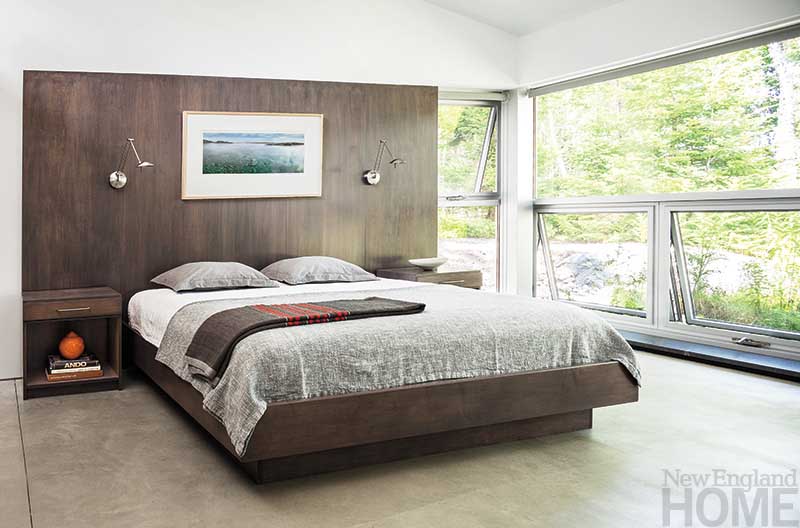 What size blanket should you buy for your platform bed? Here are some guidelines and considerations.
Comfort
First and foremost, when you buy a blanket, your choice should be governed by the correct size for the mattress. After all, the quality of your sleep comes first. We all have different sleeping positions. Maybe you sleep on your side, stomach, or back. Perhaps you sleep with a toe peeking out, a whole leg over the covers, or your arm completely exposed to the air. Do you prefer the security of tightly tucked bedding? All of these options are considered when blanket sizes are determined. Whether you purchase a Twin, Full, Queen, or King size mattress, your primary blanket should be chosen to coordinate in size. You will be assured full coverage on top, down the sides (thickness of mattress) and for tucking in should you desire. Blankets that you choose for layering or as a personal additional do not need to fit the mattress. They need to suit your end use: napping, reading, additional warmth for just one person, or decoration.
How Do I Dress The Bed?
When you buy a platform bed you have chosen an elegant and simple style. In order to accentuate the low lines of this type of bed-frame, platform beds are most often dressed with the blankets tucked in. (This does not mean you have to sleep with them tucked in!!) As well, many platform beds have drawers discreetly built in underneath, most conveniently accessed when the covers are not draping over them. For a very minimalist look, blankets are tucked very tightly on both sides and at the foot. Blankets or throws that are added as layering are also tucked in. These extra layers can be a contrasting color and placed across the middle of the bed or at the foot of the bed. For a more relaxed or varied appearance, blankets can be tucked in at the foot of the bed only. A row of neatly placed decorative pillows can add dimension and an additional design feature. Many throws have a feature or a beautiful edge treatment. You might choose to tuck in the blankets on all sides yet position your throw to drape across the width allowing the beautiful edge to hang over the sides as a feature.
Choose Something New From Brahms Mount
Brahms Mount blankets and throws are the perfect choice for a platform bed conforming well to the mattress, or draping simply.
The texture and Indigo color of "Marly" would create a stunning feature blanket in 100% cotton. Place a natural Bethel or white Vanburen at the foot of the bed, then accent with an indigo Calendar Island Linen Throw. Stunning! Don't forget coordinating pillow shams! Our "Bird's Eye" (coming soon) is a perfect feature blanket for a platform bed. Full of textural interest, this 100% cotton blanket is offered in three colors ways each on a white ground. Layer with a white Sahara blanket and coordinating decorative pillows. When you have great blankets that can conform well to being tucked, flatly draped, or placed showing full dimension, it's easy to dress your platform bed!